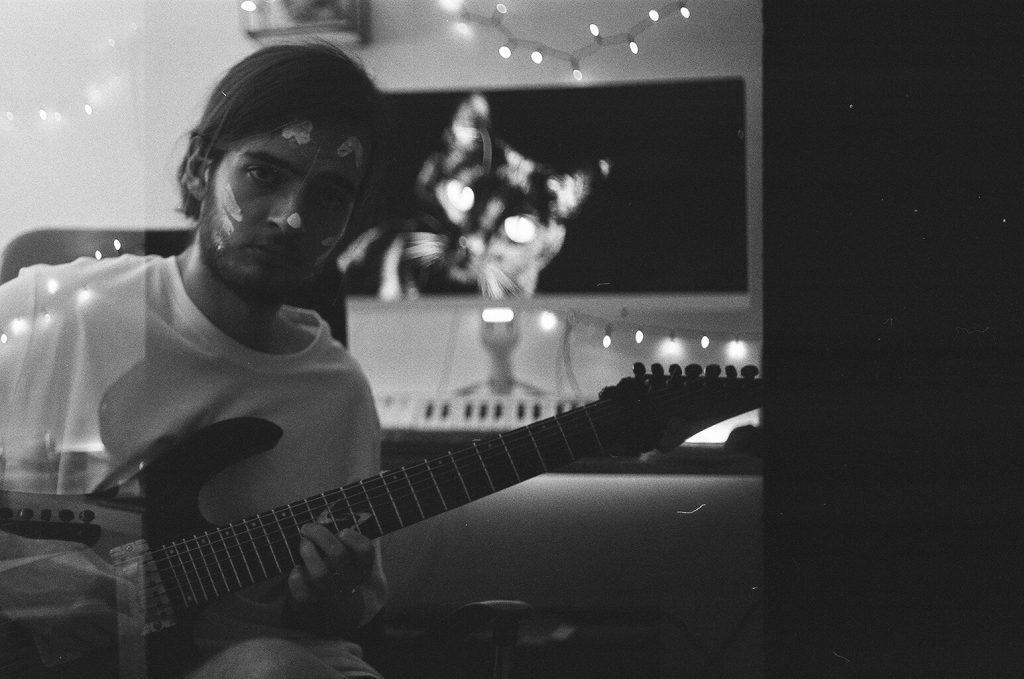 Alex has been writing music since the age of nine.
Over the years he released four EPs: Explanatory Gap (2014), Within The Brain Drainery (2015), Jar of Joy (2018) and That Way Lies Madness (2021).
On "That Way Lies Madness" Alex had a chance to work with such amazing musicians as Katie Thompson (Chiasma), Adam Janzi (VOLA), Max Morton as well as Anastasiia Zazuliak responsible for photography & videography.
His music is influenced by bands like Leprous, Karnivool, Opeth, Porcupine Tree, Tool, Gojira, The Contortionist and many more.
Listen on Spotify & order physical copies with bonus tracks on Bandcamp.
Solo artist Alex Pilkevych has really put a lot of effort and passion into his fourth release – and gifts us with arguably one of the very best EPs of the year. From the acoustic beginnings of 'Madness' via the stomping synth beat of 'Honesty' and the veggie prog metal rollercoaster that is 'Celery' all the way to the Tool-ish (not foolish!) dark and haunting bass groove of 'Trauma', it clocks in at just under 19 minutes, but it's so full and rich of emotions, that its nourishment will last for days! Guest musicians Adam Janzi (VOLA) on drums and percussions and Katie Thompson (Chiasma) on additional vocals add even more layers and dimensions to the already amazing compositions by this young and extremely talented artist who should be on the radar of any fan of progressive music at least now with the release of this little stroke of genius. Whether it's VOLA, Opeth, Tool or Leprous, Alex certainly doesn't need to hide next to them with his best work to date. Don't miss out on this one and also keep an eye out for our Progtalks episode with him which will drop on Wednesday, Nov. 25!

Dario Albrecht from The Progspace
Prog-metal fans will find much to enjoy in this release from this talented artist with its twisting tunes, emotive vocals and experimental edges. Challenging, thoughtful music is the 'name of the game' for Alex Pilkevych and 'That Way Lies Madness' shows the undoubted qualities and fine musicianship of this artist whose oeuvre is well worth exploring.

Simon Lambert from Ballroom Blitz's Man At The Back
I would like to thank everyone who has been supporting me on this journey, I've been waiting for this moment for the last couple of years! Hope you enjoy the music! Let me know what you think!
Media features & appearances